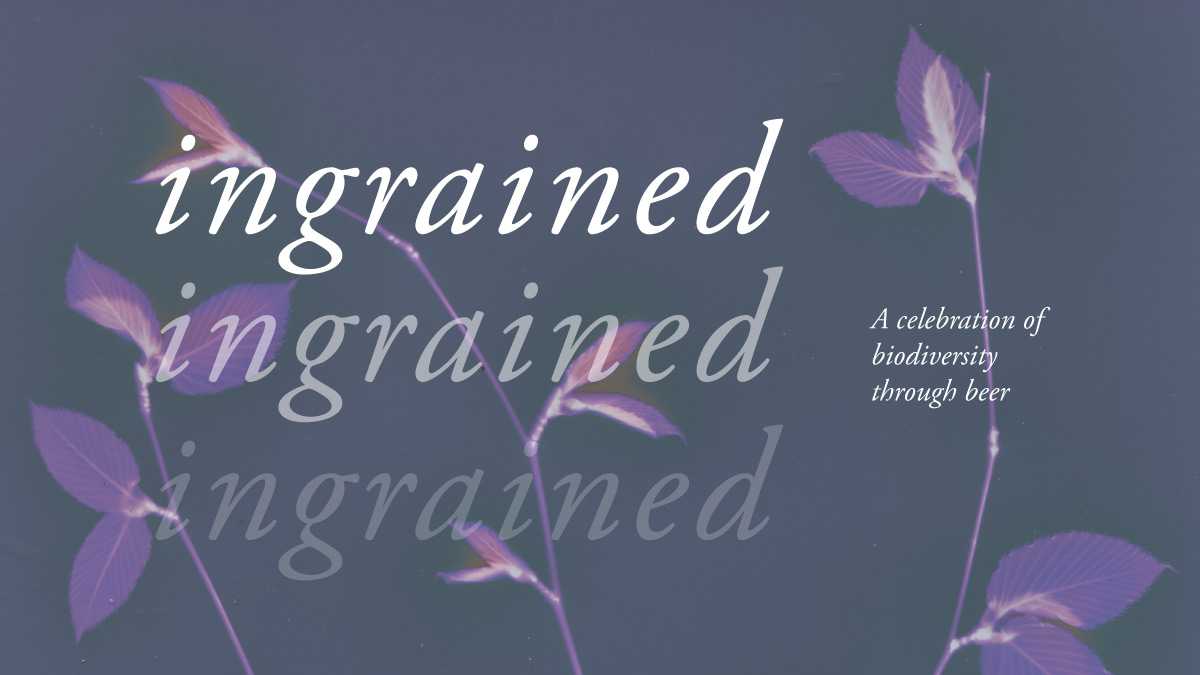 Ingrained
An exhibition celebrating the biodiversity of the Appalachian State Nature Preserve featuring beer brewed with foraged ingredients.
Collaborator: Max Hoffman
The High Country is home to a bounty of flora and microbial life that is unique to this region, however, it is being put at risk by human encroachment. There are many efforts to combat this, including the Appalachian State Nature Preserve. It consists of 67 acres of recently protected woodlands that are interlaced with a network of hiking trails, yet many members of Appalachian State's campus are unaware of the Preserve.
In order to raise awareness for this unique resource available to us in a novel way, my collaborator Max Hoffman and I brewed beers using ingredients that were foraged from the Nature Preserve. These beers were served at an exhibition that celebrated the Appalachian State Nature Preserve by highlighting four ingredients that can be found there: sassafras, sweet birch, mugwort, and dandelion. The event told a story about the ingredients and depicted them in a way that elevates their perceived status from mundane to extraordinary. At the event, attendees were encouraged to make donations to the Nature Preserve to help with creating signage for the trails and any other expenses.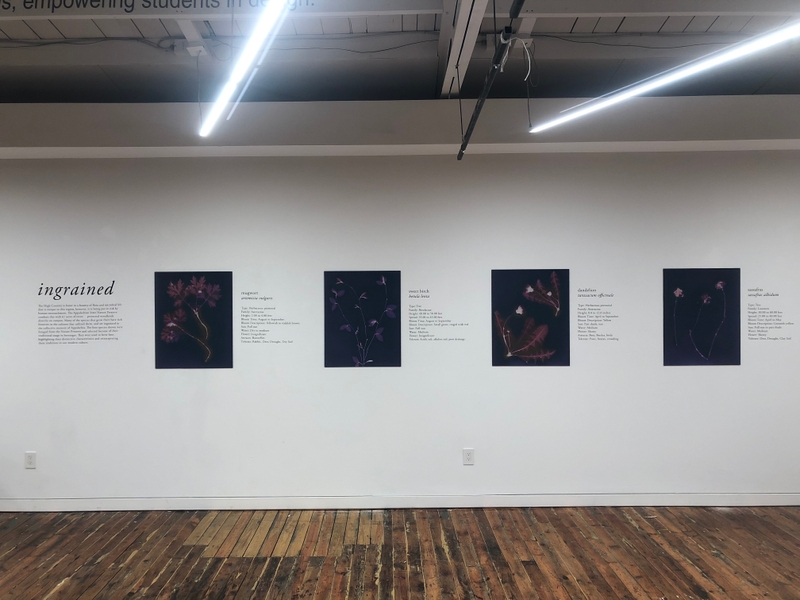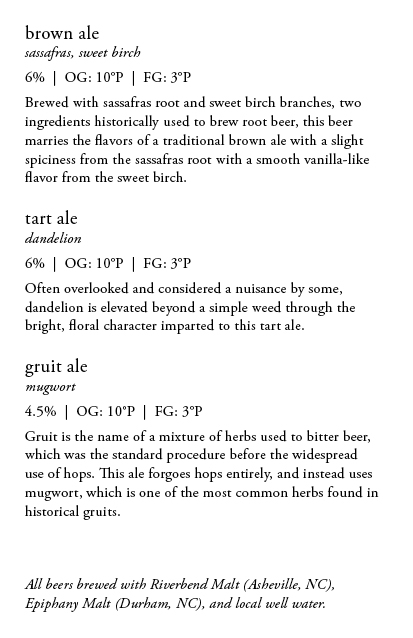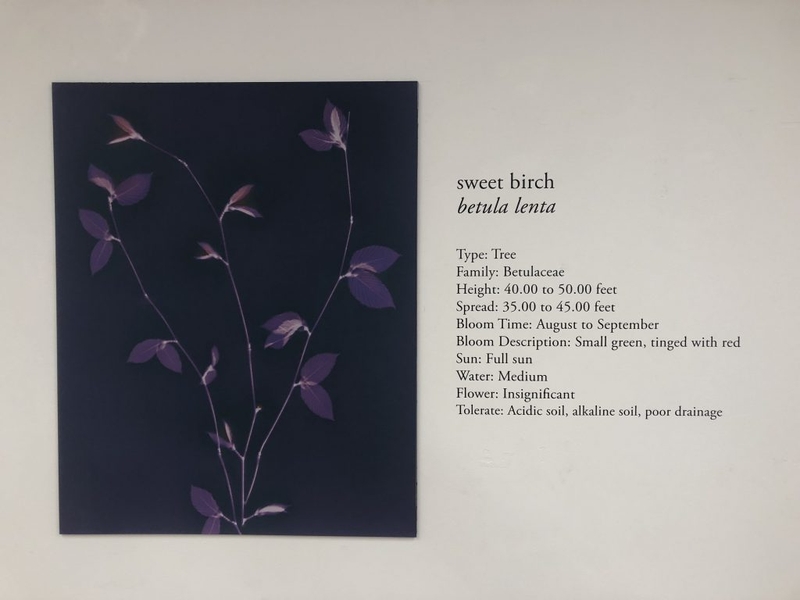 Booklets were provided to attendees which provided the regional mythology and history of use of each plant. We created lumen prints of the plants and placed them next to vinyl text with the binomial name and other qualitative information about each. As the guests drank the beers produced using each plant, they were able to learn about their historical importance.